Hail*NOR/
Raven has blessed us with a new year and with a new year comes both big and small changes. Wintersday has come and gone with many orphans throughout Divinity's Reach enjoying their new toys and just around the corner, we'll be celebrating the Canthanese New Year. This is the Year of the Dog. We can't wait to see what cool items and events that will come to help us celebrate this holiday.
In addition to New Years, Snow Leopard has informed us of major balance changes that will be coming this Tuesday. And at some point in the future, WvW will be undergoing a complete overhaul strengthening the role guilds have http://newoutriders.org/forums/viewtopic.php?f=47&t=6581. Many of us are really looking forward to the potential this will bring.
Bear has given us its strength earlier this year and allowed our raiding group to take down both the Bandit Trio and Slothasor . If you're interested in showing Bear your strength, join us in #aerodrome or speak with Duke Valikk.
Wolf has also blessed us with new recruits in Aloisia, Saki, Lirys, and Zerlissa. I had the pleasure of welcoming our next Squires in Moose, Uen, and Wolfpride. Along with new Squires, Beesus and Nik were promoted to Squire Honors.
Join us in Guild Wars 2 on the forums and in Discord and enjoy our #gallery where we play Fashion Wars, #announcements for big news coming to Tyria, #guildhall for all matters related to our defense of Tyria, and #spoilers for spoiler filled lore speculation. May the spirits watch over you in your adventures.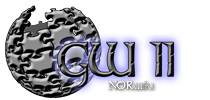 Baron Sofija
*NOR/BA:GW2